MASSA Events
Courtesy Call by Honorary Consul of Mongolia 
on 20 January 2017
---
Mr Reynolds Augustine, Honorary Consul of Mongolia and Mr Andrew Rajandra, Asst. to Honorary Consul of Mongolia visited MASSA Secretariat and met with Ms Ng Su Fun, Executive Secretary and Ms Florence Khoo, Asst. Executive Secretary of MASSA. 
The meeting discussed collaboration of activities and business and trade opportunities available in Mongolia for MASSA members.
---
Tan Sri Azman Hashim, President MASSA meeting
Chief Executive Officer, MATRADE on 24 February 2017
Courtesy Call on Tan Sri Azman Hashim, President of MASSA by Ir. Dr. Mohd Shahreen Zainooreen Madros, the new Chief Executive Officer of Malaysia External Trade Development Corporation (MATRADE) at his office.
---
Briefing and Tour to Malaysia Digital Economy
Corporation (MDEC) on 18 April 2017
---
Malaysia Digital Economy Corporation or MDEC (formerly known as Multimedia Development Corporation Sdn. Bhd.) is an agency under the Ministry of Communications and Multimedia Malaysia. MDEC's mission is to develop, coordinate and promote the nation's digital economy, information and communication technology (ICT) industry and the adoption of digital technology in the country. MDEC's implementation efforts are centred on driving investments, building local tech champions, catalysing digital innovation ecosystems and propagating digital inclusivity.
MDEC is also entrusted to ensure that Malaysia plays an integral part in developing and nurturing talent to drive digital innovation forward for Malaysia, while attracting participation from global ICT companies to invest and develop cutting edge digital and creative solutions in the country.
MDEC believes that being ahead of the technology curve is the way to future – proof businesses as the future lies in innovation. Big Data Analytics (BDA), the Internet (IoT), E-Commerce  and Data Centre & Cloud are the key focus areas that have been identified as catalysts to kick-start, build and sustain an ecosystem of digital innovation, that will keep Malaysia at the forefront of technology.
MASSA in collaboration with MAJECA & ERA jointly organised a Business Tour to MDEC Headquarters in Cyberjaya.
23 representatives from 16 companies/ organisations participated in the Briefing and Tour of MDEC on 18 April 2017.
The event started at the MDEC HQ in Cyberjaya.
Introduction and Welcome
Mr Siva Ramanathan, MDEC's Chief Strategy Officer gave a welcome to all participants and introduced the role, objectives and visions of MDEC.
Malaysia Digital Economy Corporation (MDEC)
Mr Raja Segaran, MDEC's Senior Manager of Strategy, gave a presentation on how Multimedia Development Corporation Sdn. Bhd., transformed to the present Malaysia Digital Economy Corporation Sdn. Bhd. (MDEC) – https://mdec.com.my/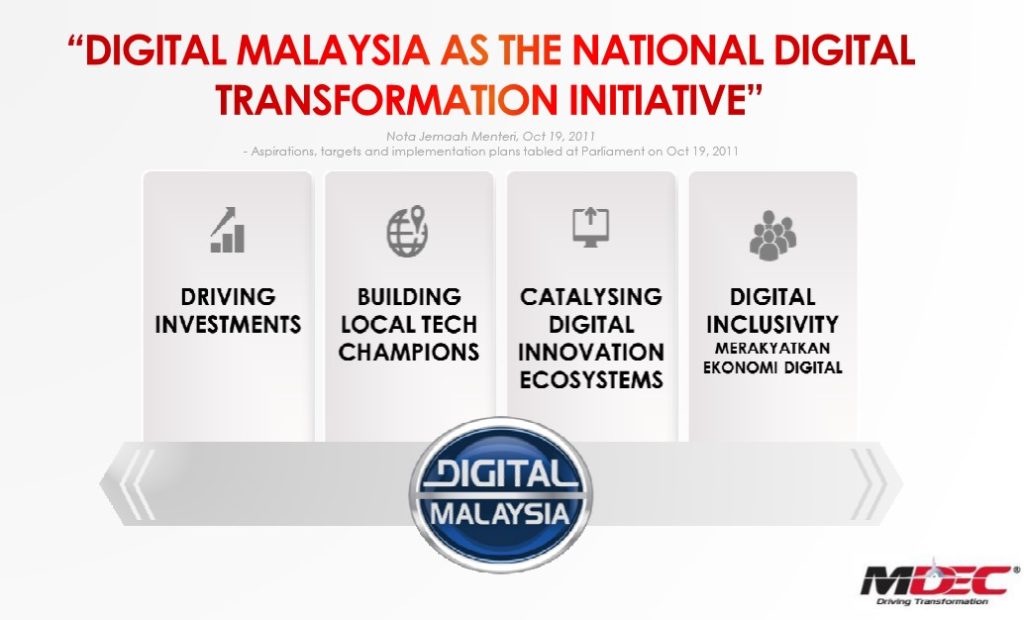 ---
ASEAN Data Analytics eXchange (ADAX)
Mr Jack Lim Senior Manager, of MDEC's Data Economy introduced ASEAN Data Analytics eXchange or ADAX.
This is an initiative spearheaded by the Malaysia Digital Economy Corporation (MDEC) to catalyse a one stop hub for big data analytics ecosystem.  ADAX's office is the world's first physical data exchange platform located in Bangsar South.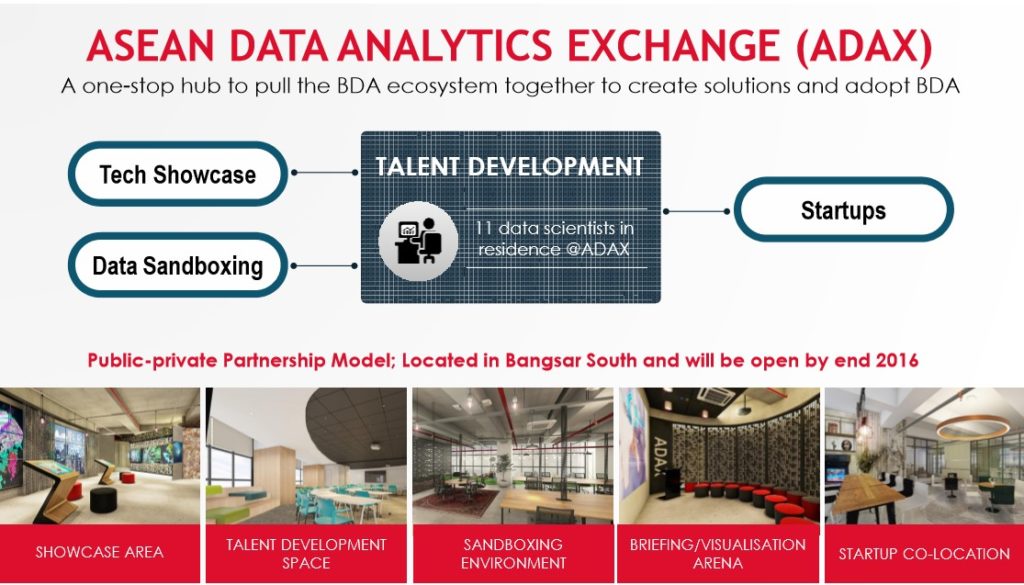 ---
Kasatria Technologies Sdn Bhd (Kasatria)
Kasatria is the leading company in Malaysia that can provide an end-to-end Google Analytics Premium Solution. Kasatria CEO, Mr Chan Kin Peng gave a presentation on how Malaysian companies, who have an online business presence, can enlist Google Analytics Tools to do the following:-
* Develop an online marketing strategy to plan market and trade online marketing activities to gain competitive edge.
* Use customer demographic analysis to distinguish customers and understand their challenges in order to serve them better.
* Help companies to grow online brand visibility
* Assist companies to track media performance and achieve better ROI throughout online advertising campaigns.
* Identify and influence key steps that will lead towards completion of online goals.
* Increase reach, relevance and conversion rates by learning and adapting to customers' needs and wants –   http://www.kasatria.com/
The participants then visited two Global Tech Companies located in Cyberjaya. They were Experian and CXS Conexus.
---
Experian Global Delivery Centre
Experian is a global tech company located in Cyberjaya. It is a global leader in commerce and business credit reporting and marketing services, supporting clients in more than 80 countries and employing approximately 17000 people in 37 countries. Experian's strength is in gathering, analysing and processing data for organisations and consumers to help manage the risks and rewards of commercial and financial decisions.
Mr Eddy Wong Kok Hoe, General Manager of Experian at Cyberjaya office met our delegates and gave a briefing and tour of its offices in Cyberjaya – http://www.experian.com.my/
---
CXS Conexus 
CXS is a provider of big data and data analytics tools focusing on education and the workforce of the future. CXS offers a full suite of profiling, learning analytics and validated research tools. This organization connects education and employability data to provide their clients with insights to drive their business forward for today and beyond. CXS affiliate company Conexus Norway has over 15 years of proprietary content and validated research. They believe that the combinations of big data analytics, validated academic research and pedagogical frameworks will usher a fundamental change in the way we learn.
The international headquarters will be located in Cyberjaya to serve and support a growing base of 4,000 organisations, 20 national systems and millions of user profiles – http://www.cxsinternational.com/index.html